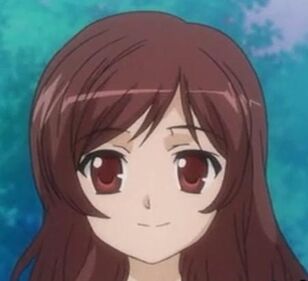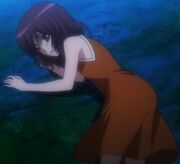 Voiced by: Saori Hayami (Japanese), Jad Saxton (English)
Involvement in Plot
Edit
Kuku, an orphan, is the childhood friend of Arua. She was the first person to be willing to talk to Ryner Lute and Ferris Eris when all the villagers were running away from them. After Arua was saved by Ryner, Sui Orla and Kuu Orla abducted Kuku and lie in wait for Arua in an attempt to crystallize and steal his eyes, without knowing that Ryner and Ferris were the rescuers. She was almost killed as a hostage by Sui if not for the intervention of Froaude. Thereafter, together with Arua, she defected to Roland and lived in the Eris mansion.
As Arua has promised to protect her for life, she sees herself as the fiancee of Arua despite her age. Later, she then travels together with Arua, and Ryner's company with the Anti-Roland Coalition.
Ad blocker interference detected!
Wikia is a free-to-use site that makes money from advertising. We have a modified experience for viewers using ad blockers

Wikia is not accessible if you've made further modifications. Remove the custom ad blocker rule(s) and the page will load as expected.